The REVENGE OF MAGIC Series
REVENGE OF MAGIC (BOOK 1)
Thirteen years ago, books of magic were discovered in various sites around the world alongside the bones of dragons. Only those born after "Discovery Day" have the power to use the magic.

Now, on a vacation to Washington, DC, Fort Fitzgerald's father is lost when a giant creature bursts through the earth, attacking the city. Fort is devastated, until an opportunity for justice arrives six months later, when a man named Dr. Opps invites Fort to a government run school, the Oppenheimer School, to learn magic from those same books.

But life's no easier at the school, where secrets abound. What does Jia, Fort's tutor, know about the attacks? Why does Rachel, master of destructive magic, think Fort is out to destroy the school? And why is Fort seeing memories of an expelled girl every time he goes to sleep? If Fort doesn't find out what's hiding within the Oppenheimer School, more attacks will come, and this time, nothing will stop them!
BUY: AMAZON | BARNES & NOBLE | INDEPENDENT STORES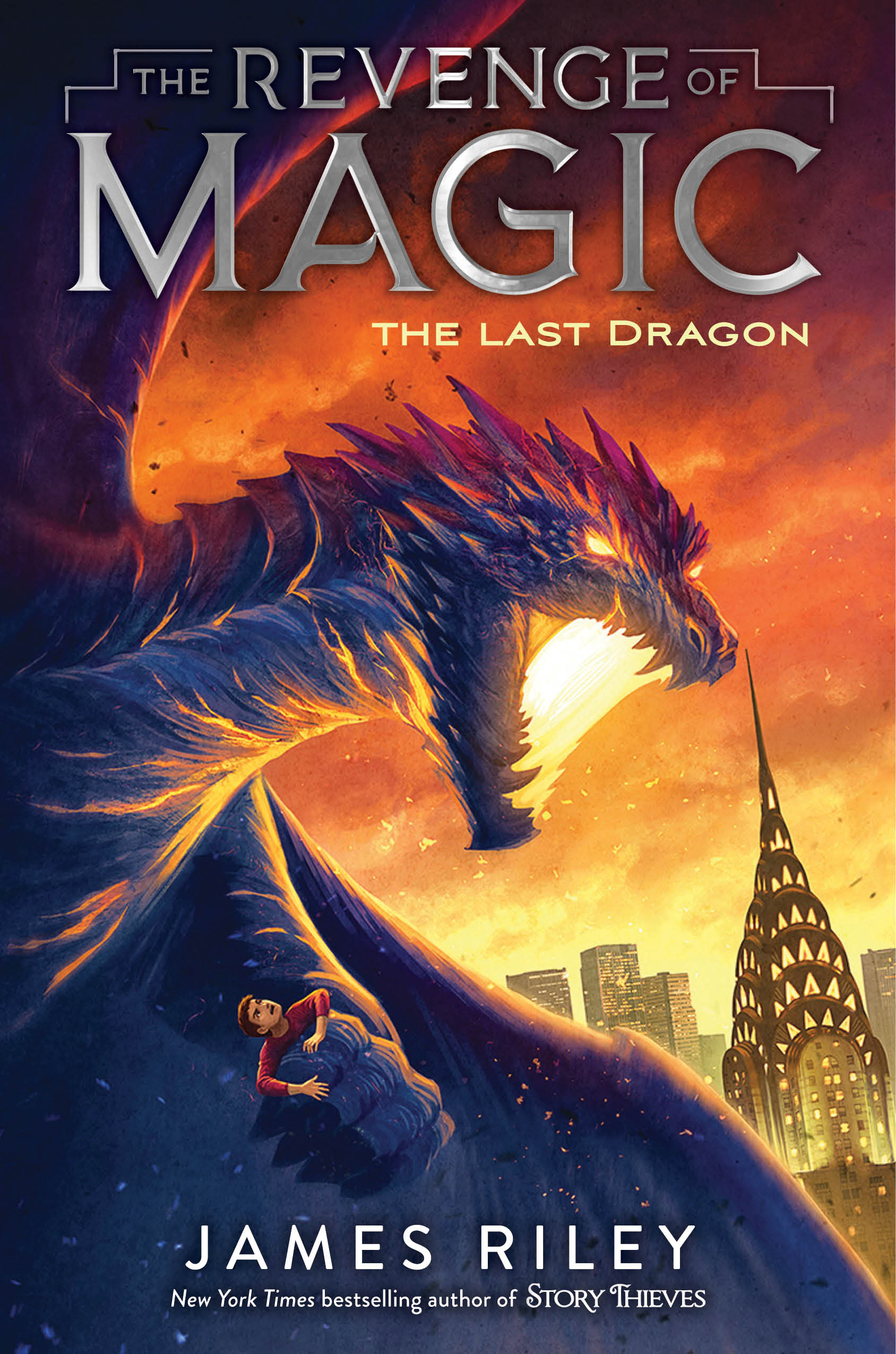 Fort Fitzgerald can't stop having nightmares about the day his father was taken from him in an attack on Washington, D.C. In these dreams, an Old One, an evil beyond comprehension, demands the location of the last dragon. But other than some dragon skeletons dug up with the books of magic on Discovery Day, Fort has never seen a dragon before. Could there still be one left alive?
And weirdly, Fort's not the only one at the Oppenheimer School having these nightmares. His new roommate, Gabriel, seems to know more than he's letting on about this dragon as well. And why does everyone at the school seem to do whatever Gabriel says? What's his secret?
Fort's going to need the help of his friends Cyrus, Jia and Rachel, if he's going to have any chance of keeping the Old Ones from returning to Earth. Unless, the Old Ones offer something Fort could never turn down ....
BUY: AMAZON | BARNES & NOBLE | INDEPENDENT STORES